e-commerce affiliate marketing campaign
for Miriam Swimwear 2021
Here are our exciting e-commerce affiliate marketing campaign ideas, that supercharge
the Miriam Swimwear Shopify shop recognition worldwide.
"Look Great For Free" is the name with which advertising agency AdwayCreative named the new "Miriam Swimwear" USA, e-commerce affiliate marketing campaign. For this program, we developed numerous marketing ideas, branded video presentations, landing pages, promotional banners, social media marketing materials, and more. We are glad to share with you part of what we did in order to bring this ambitious project to life!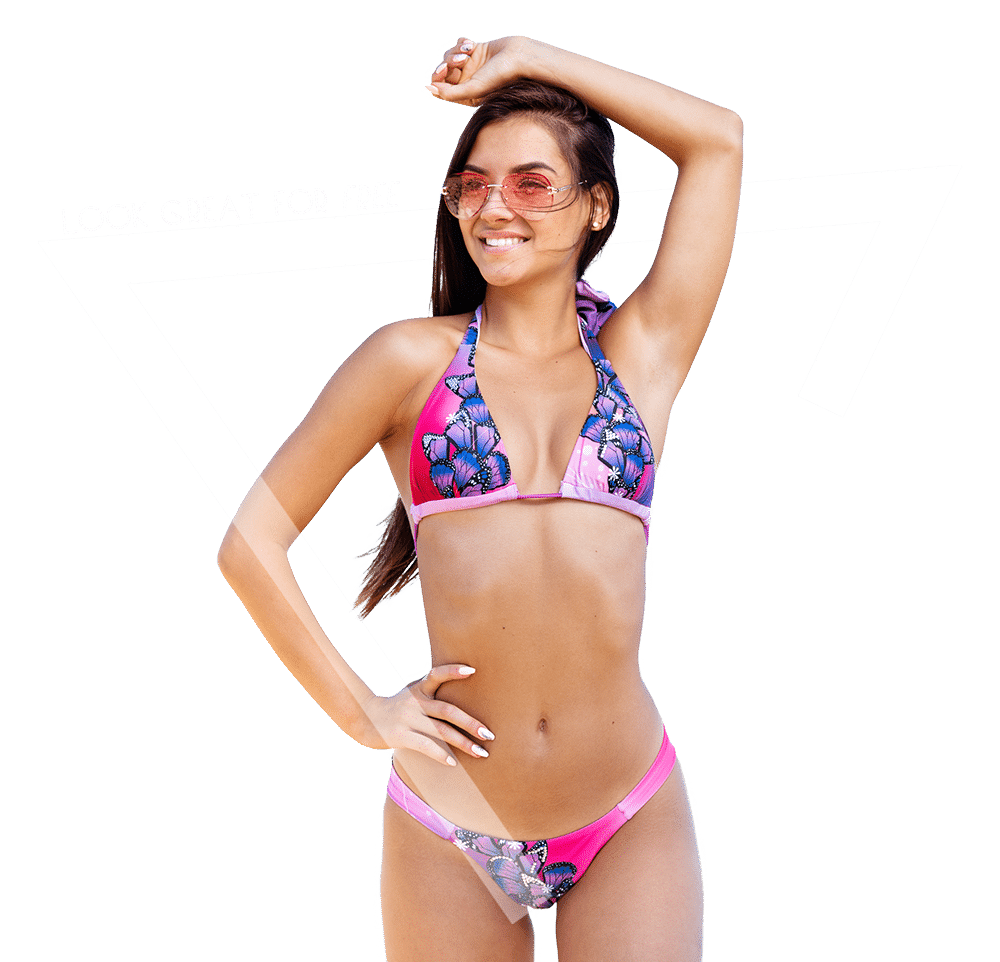 step 1:
video announcement
After we created the idea for the program, we created an introductory video that has one goal only! And the goal is to share with the audiences about the amazing and 100% unique opportunity the brand gives. "Look Great For Free" with Miriam Swimwear! Yes! The affiliate marketing video which we created clearly shows everybody part of the award system that the brand has for their affiliates. Namely: Free and Premium woman swimsuit.
But this is just the beginning…
"Your gift from us" is the first landing page we created for the program. This affiliate marketing landing page serves as an introductory page to everybody who doesn't know about the opportunity to earn additional income easily and interestingly. The page describes, in short, all the benefits that the visitor will receive if he decides to be part of the Miriam Swimwear team.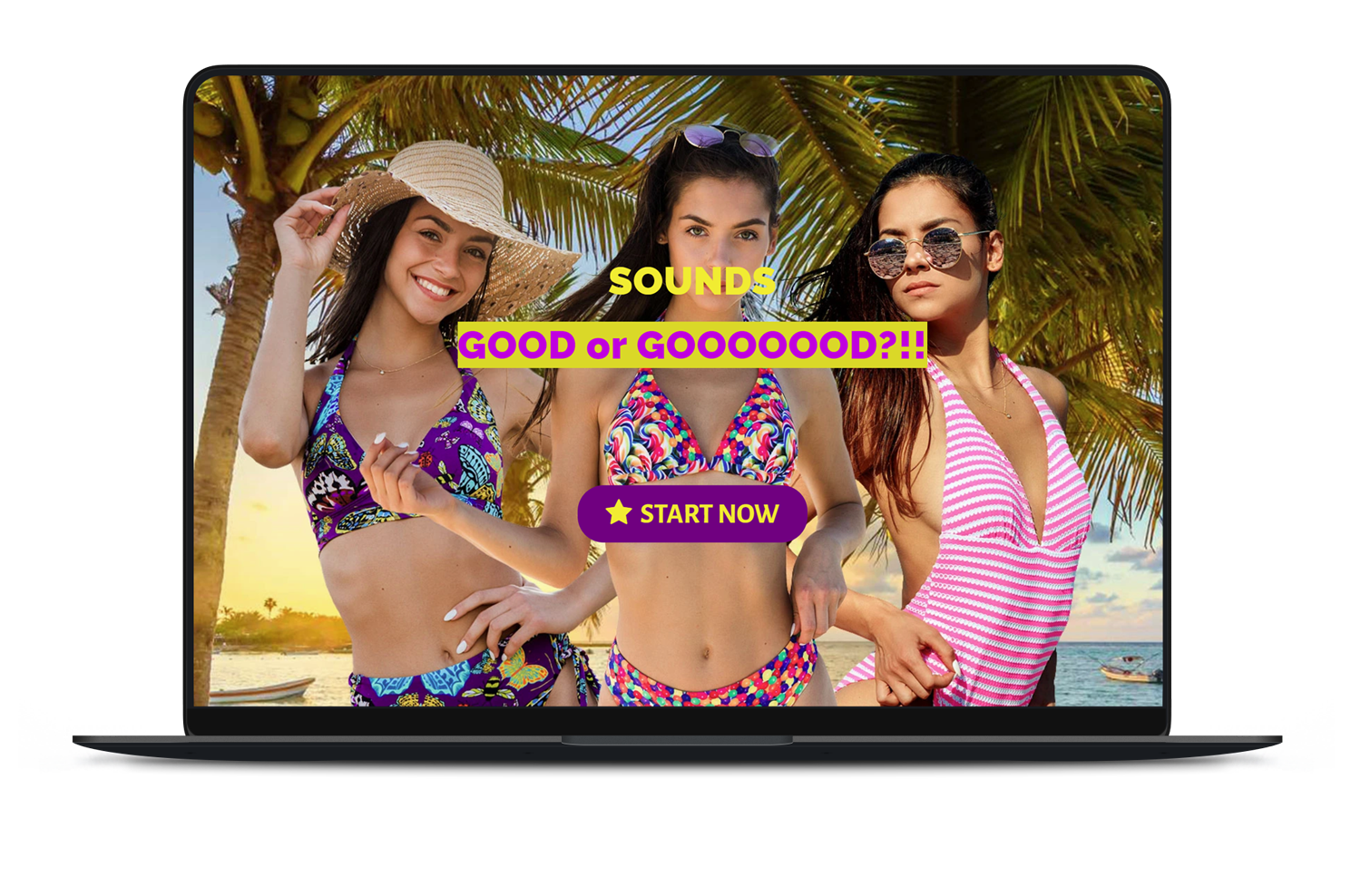 step 3:
marketing materials
We decided to create a whole library of ready-made shareable graphics. We intended to be able to provide all participants with everything necessary that will let them rapidly start their Miriam Swimwear affiliate marketing career.
To be easier, we also created a Quick Start Guide that includes instructions and different ideas, how the affiliates can use the graphics we provide for 100% free with tools like Canva and others!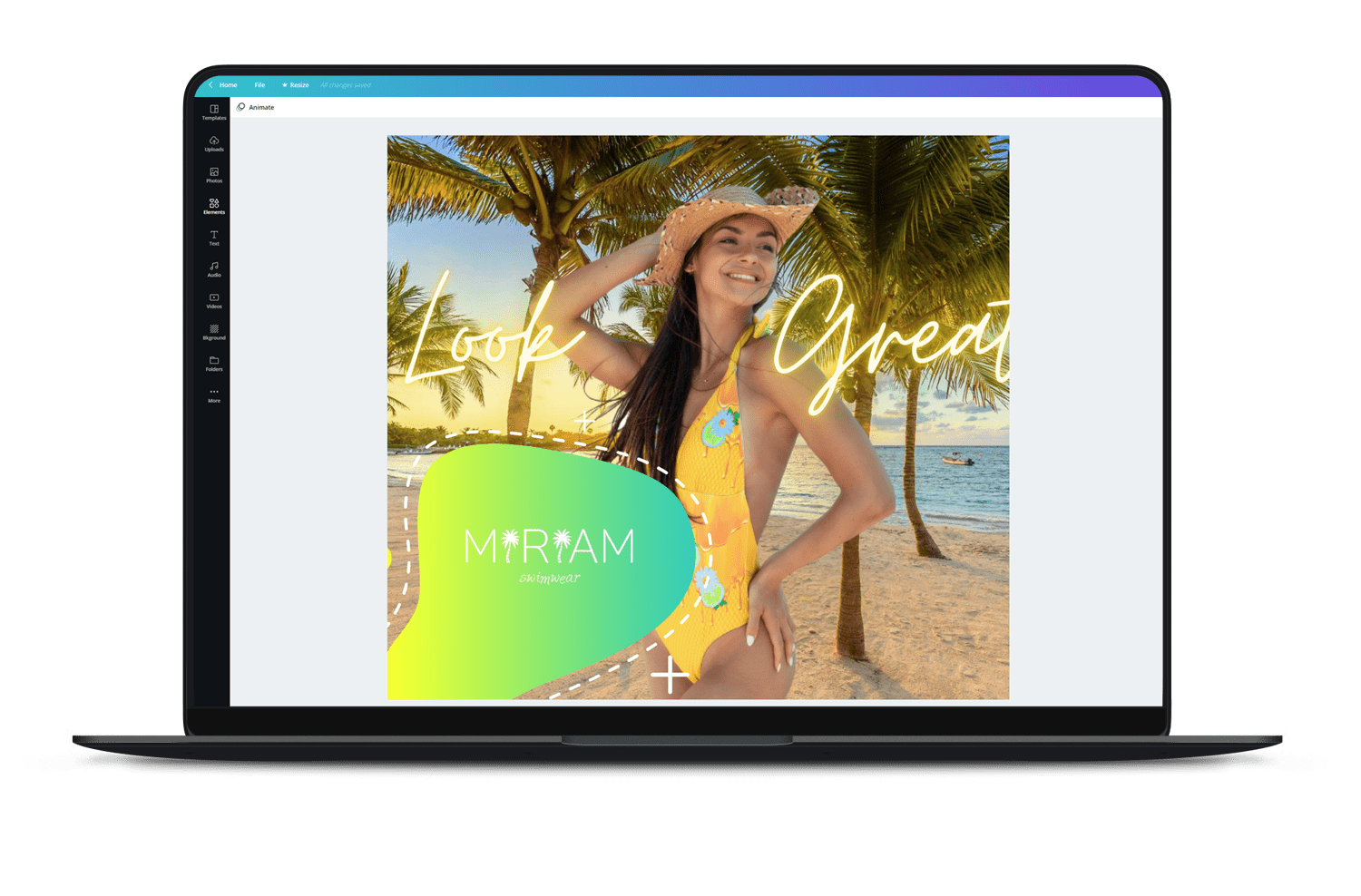 "Awards and Rules" is the second landing page we created for the program. The page's purpose is to accurately explain the rules and the reward system of the e-commerce affiliate marketing campaign "Look Great For Free." For this purpose, we created 5 categories of awards and easy-to-follow points systems.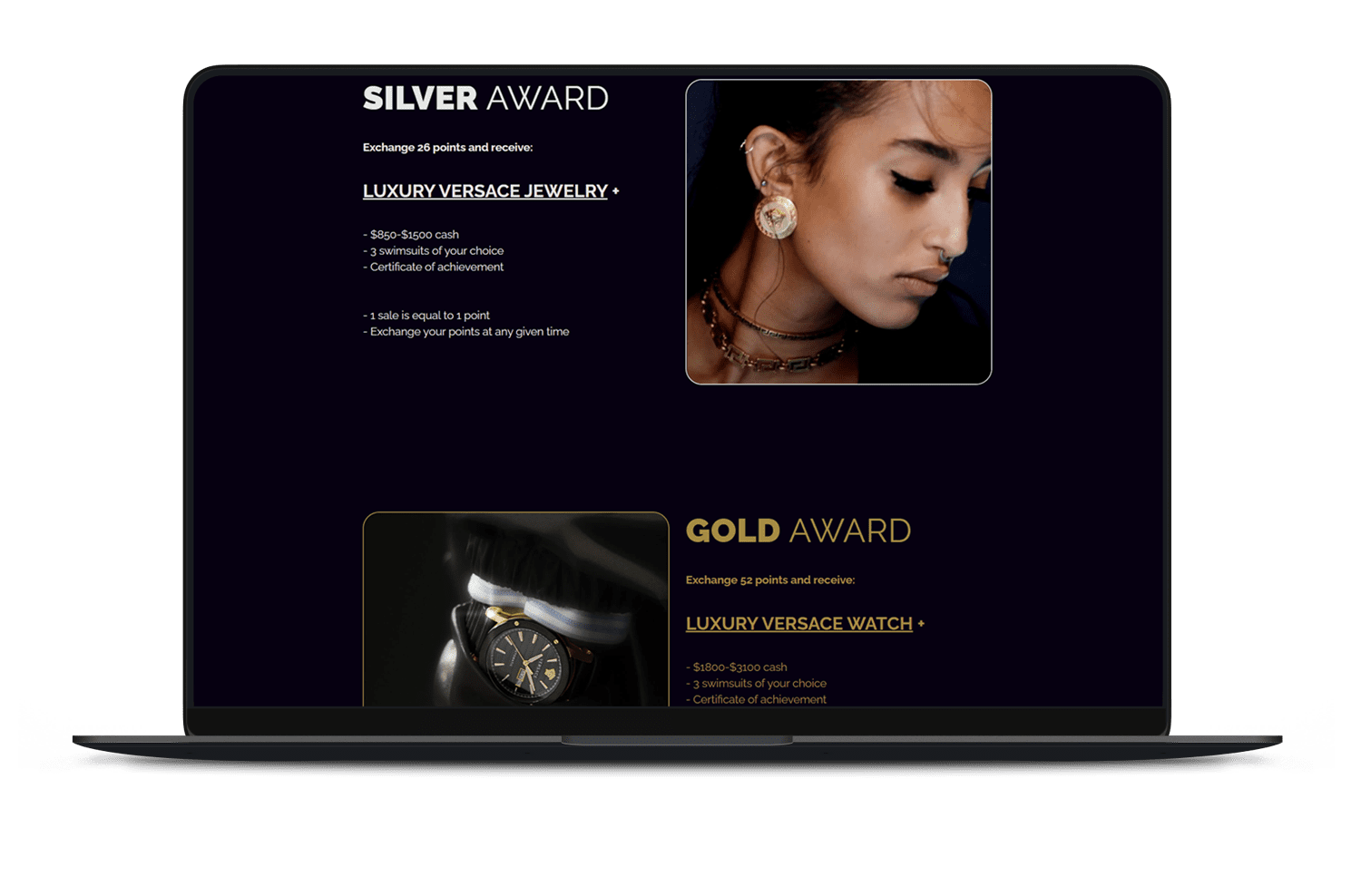 step 5:
dedicated e-mails
To keep all affiliates interested and profitable, we prepared a special weekly e-mail with new ideas on how they can easily generate more sales. But that's not all. We started a new Facebook group that will allow everybody to communicate with other participants and share and receive more winning ideas.
step 6:
sertificates design
We designed 5 dedicated certificates that will receive everybody who wins a Bronze, Silver, Gold, or Platinum award. The design is bright and colorful. Fully aligned with the Miriam Swimwear brand guidelines. Below you can see a sample of the Bronze Award certificate. For authenticity, every document will be signed and will have a unique number.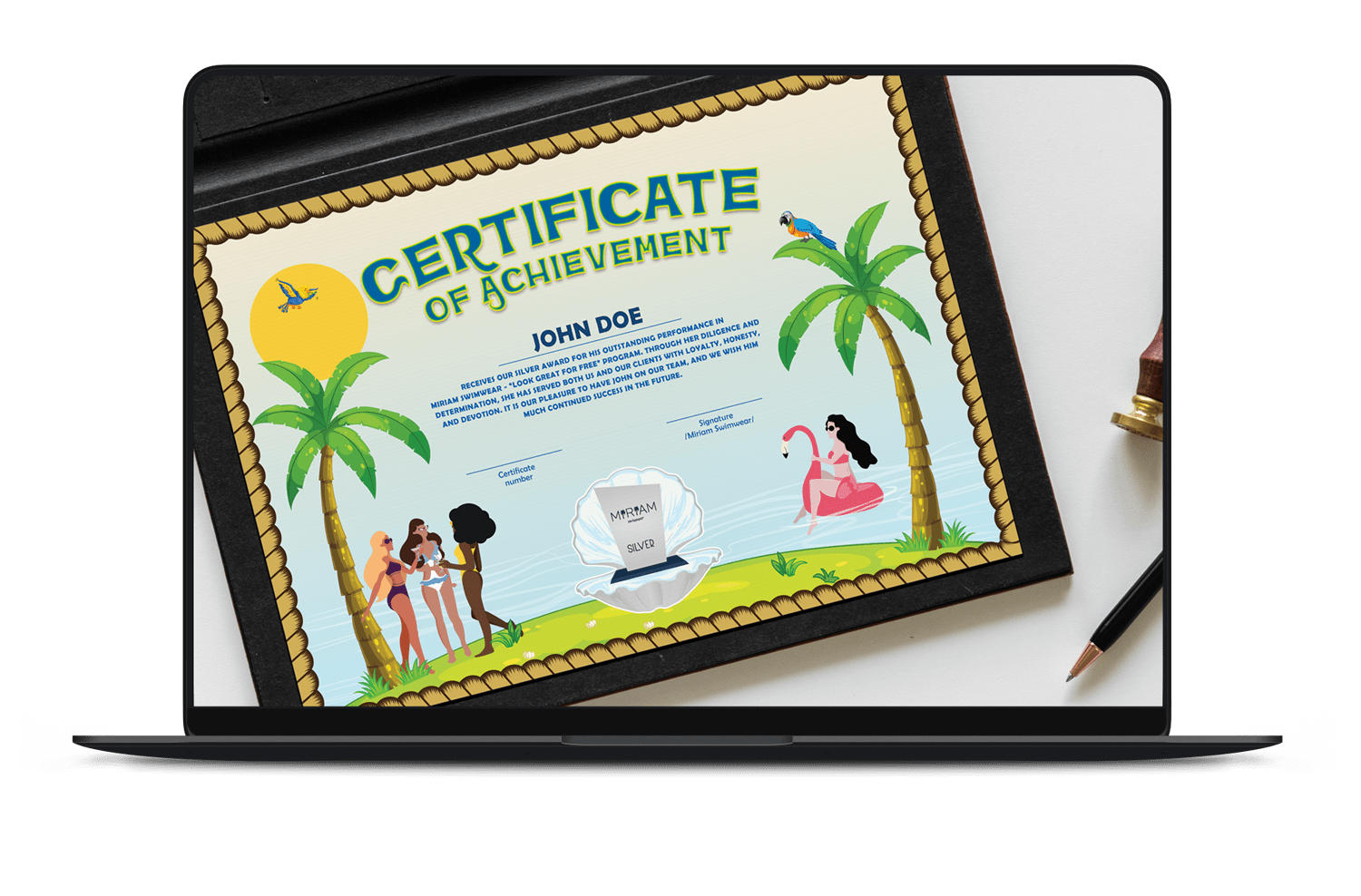 step 7:

SHOPIFY -

goaffpro - klaviyo
We integrated the Miriam Swimwear Shopify store with GoAffPro and Klaviyo. This allows easy management of all affiliates, sales, e-mails campaigns, awards, communications, and everything else, needed for one successful affiliate marketing campaign!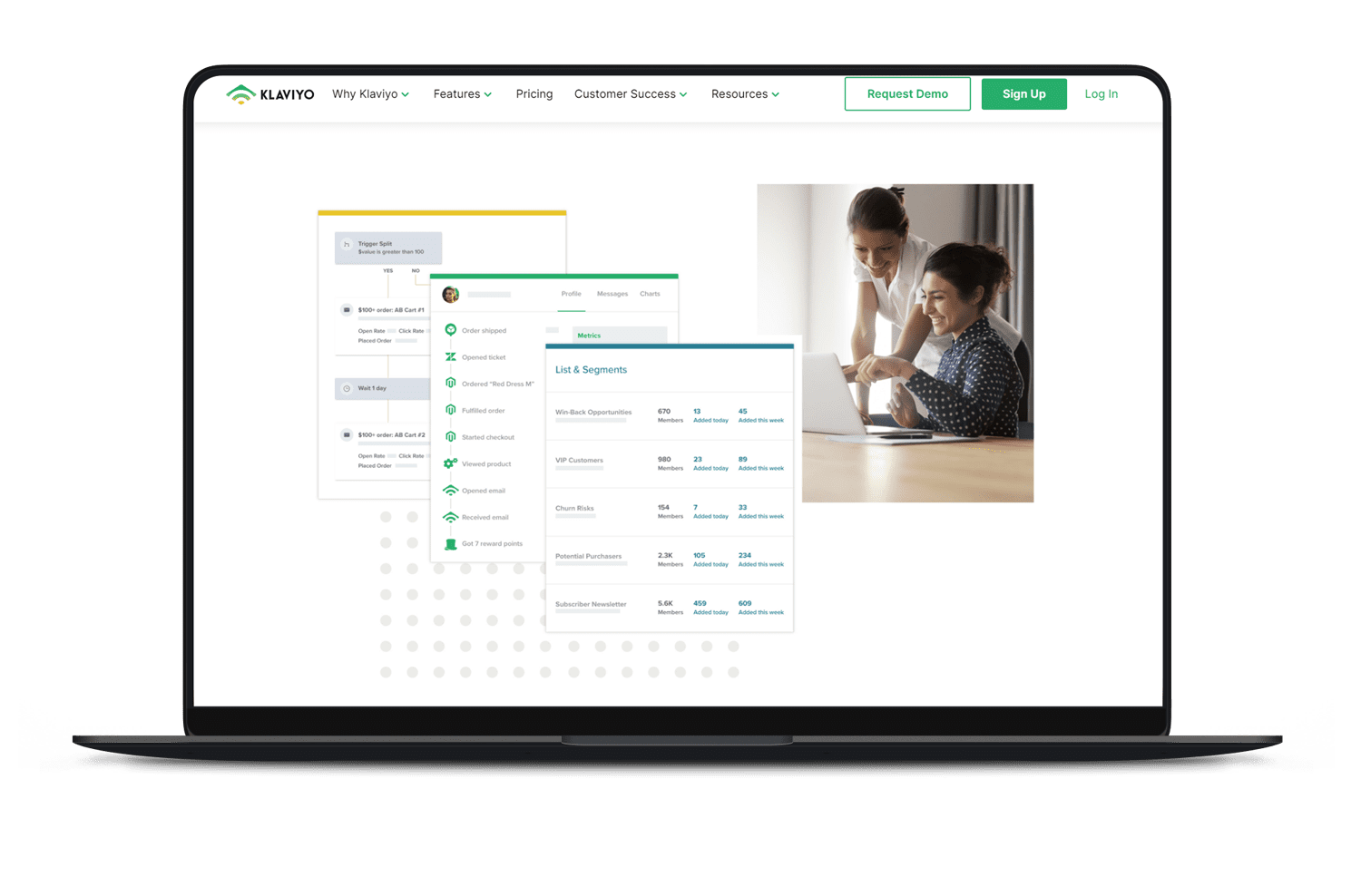 step 8:
Facebook Marketing
When we have everything prepared (in this article, we share a small part of everything we did), it is time to reach the Miriam Swimwear affiliates. For this purpose, the brand chose our Social Jump Advanced Facebook Marketing plan. This plan is packed with more than 10 of the most advanced ARTIFICIAL INTELEGENTNT powered social media advertising technologies.
On average, SJA returns between 25 and 45% better ROI in the first 3 months compared with our Social Jump Standard plan.
step 9:
THE WINNING FACEBOOK ADS
Firstly we developed three creative and three texts, and after a week, the Jump Advanced gives us a piece of invaluable information. The RED ad was the most converting one. Why? Because of the text, because of the color, and because of the model's pose. However, the testing procedure continues, and we developed a new creative, with again red color, but this time illustrated. Interestingly, we notice that the red animated ad also converts very well.
What about the blue Facebook ads?
We decided to keep one because we noticed that this ad attracts a segment of valuable visitors, that our pixel uncovers that this audience has another exciting intention. So we decide that we like that.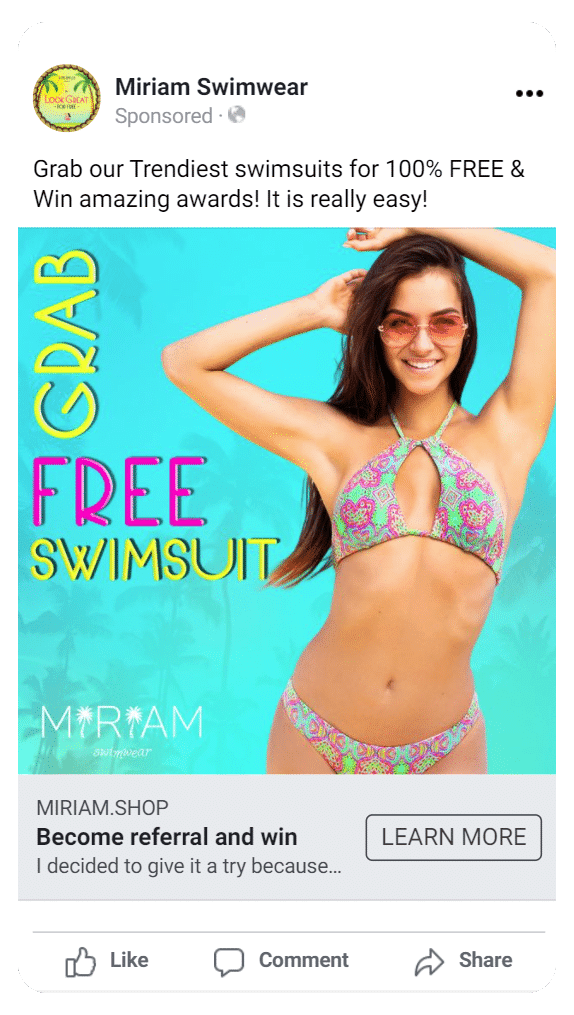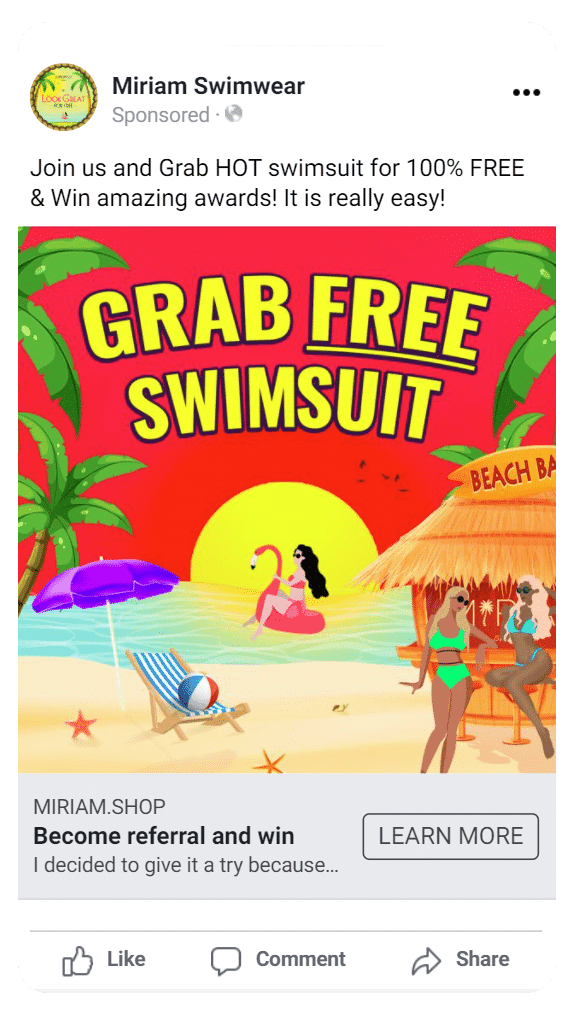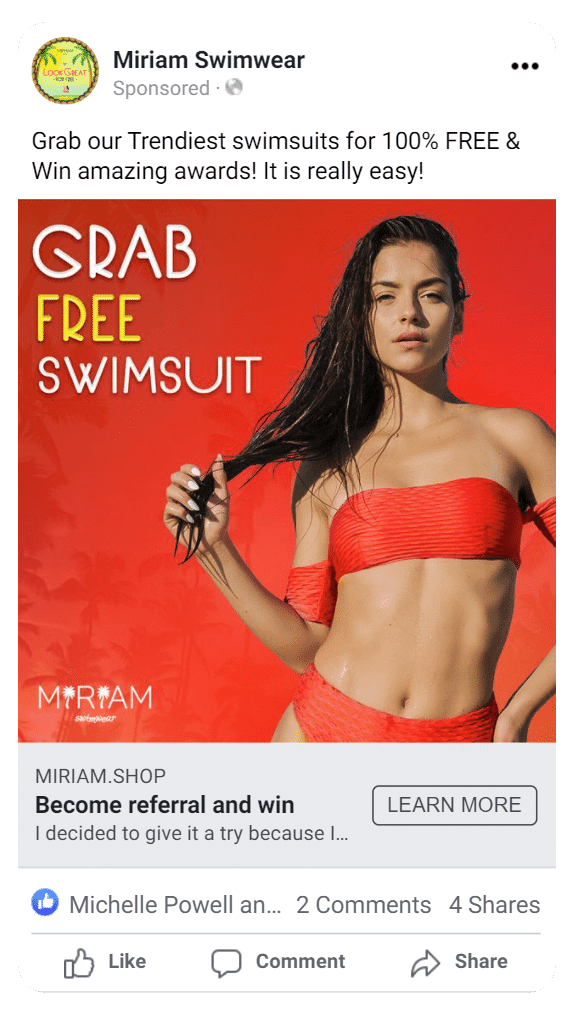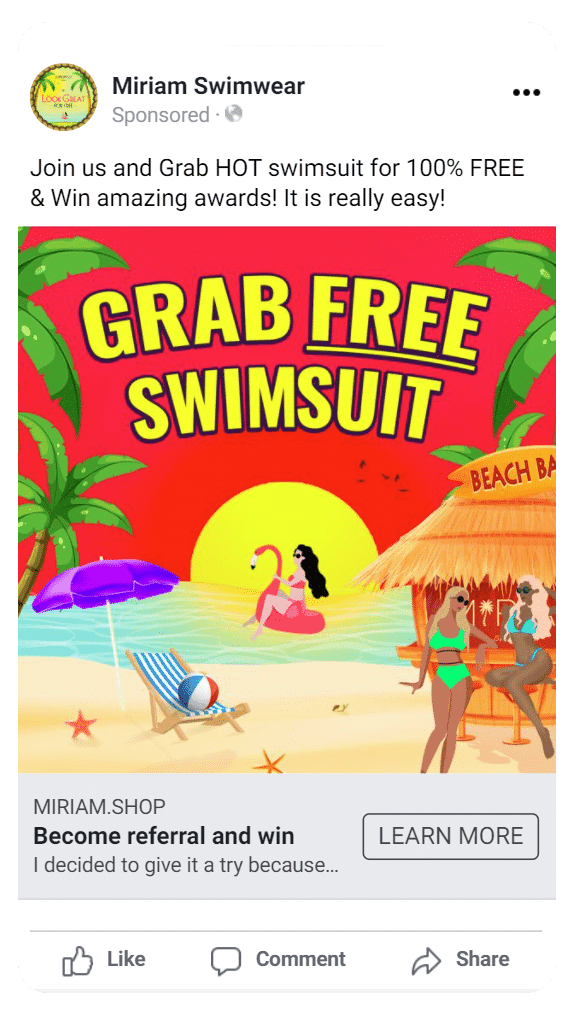 step 10:
3RD WEEK = QUALITY AUDIENCE
We used some Facebook marketing AI functions. The result – we train our ads on how and when and in front of who to show. So the third week give us incredible results!
Since our goal is to attract a high-quality affiliate audience, we wanted everyone who clicks on the ads to read the information we have on our landing page first.
In other words, we need our audience to register for the program ONLY if they want to take action afterward.
After 17th JUN 2021 and some AI tweaks and landing page design tweaks, we manage to double the people who read the landing page's content and learn more about the program. As a result, now everyone who registers takes the latter action steps promptly! If you see the graphic below, it will be easy for you to spot what we did and how we almost double the people who read the content, and we keep the registrations number in the same range.
This means one – quality audience!