advertising distribution
in 7 proven and highly effective networks
The advantages and disadvantages of each network
"Content is KING but DISTRIBUTION is QUEEN" – Jonah Peretti
ADVERTISING DISTRIBUTION +
media planning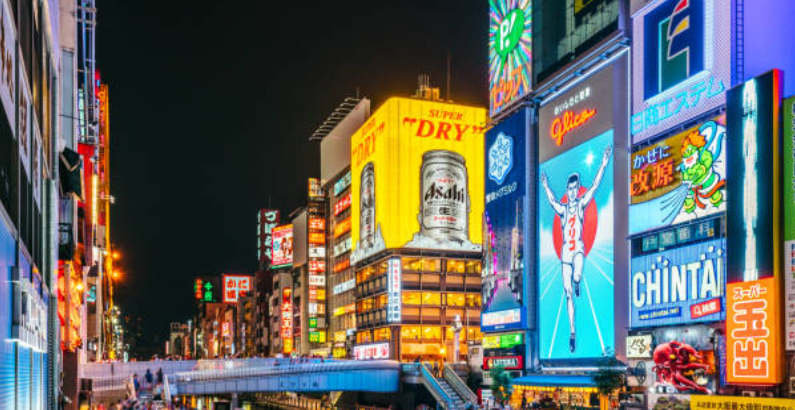 In order to deliver you with the best possible solution in every advertising distribution process, we developed a special 8 step media planning process. This process consists of a series of solutions that are required to deliver one advertising message to the exact target audience in the most efficient way. This means finding and using the best combination of different media vehicles*.
"Content is KING but DISTRIBUTION is QUEEN" – Jonah Peretti
TV advertising Is the most powerful advertising distribution network because it is a combination of audio and video advertising with a different nature. It is proven that the end-user is much more likely to choose a product he has seen on television than a product he has never heard of before.
Pluses and minuses:
+ Massively coverage, high reach, audio and video, prestige, low cost of impression, attracts attention.
– Low selectivity of the target group, the brevity of the message, high absolute value, high costs of making the advertisement.
National media:
BTV, bTV Cinema, bTV Comedy, bTV Action, bTV Lady, Ring.bg, Fiesta, Cartoon Network, Nickelodeon, Nova, Diema, Nova Cinema, Die Femme, Fox Crime, Fox National Geographic Channel, 24 Kitchen, AXN, TLC, Discovery Channel, Disney Channel, City TV, IDX, TV7, Super7, News7, BNT1, BNT2, BNT HD, BNT World.
Other media:
Balkan, BG Sat (TV +, F +, Sport + HD and Film +), Bulgaria 24, Eurocom, Channel3, Planet, Scat, FANTV, FEN, Folklore, TV, BG MUSIC CHANNEL, Bloomberg, Bulgaria On Air, MAD TV, Magic TV, The Voice TV, VTV, New Level Chanel.
The advertising distribution in the Radio is efficient, low budget and gives excellent results because almost everybody has one or more favorite radio stations that they listen to each week. Through the radio, your ad will be heard in almost every home, office, or car.
Pluses and minuses:
+ Wide cover, low-cost, high-frequency broadcasting, flexibility, low advertising creation costs, a targeted audience.
– Only sound, does not receive much attention, short messages.
Radio stations list:
Antena, BB Radio, BNR, Veronika, Vesselina, Vitosha, Darik, Radio 1, Radio 1 Rock, bTV Radio, Radio Bulgaria On Air, City, Classic FM, BG Radio, Radio 1, NRJ, Veronika, , Nova News, FM +, Fresh, Jazz FM, NRJ / Energy, MagicFM, Melody, NJOY, NOVA, Nova News, Star FM, The Voice, ZRock
6500+ OUTDOOR constructions
Outdoor advertising is everywhere and attracts the attention of users from the moment they leave their homes (Billboards, CityLight panels, Bus stops, buildings, etc.)
Pluses and minuses:
+ Can be placed in a specific place, seen multiple times, noticeable easily.
– Short display time, vision limitations.
Network: Over 6500 exterior and interior constructions across the country.
50+ magazines and newspapers
Targeted print ad in specialized magazines and/or newspapers is an excellent way to reach new potential customers for your business. The advantage is the fact that you can choose where your ad slot or article should be printed. This type of advertising distribution is traditional and builds trust in your business.
Magazines pluses and minuses:
+ Segmentation, quality multiplication, ads can contain more information, long life, multiple readers
– Launching the campaign takes more time, just picture and text, low flexibility
Newspapers pluses and minuses:
+ High Coverage, low cost, the short run time for ads, ads can be placed in more interesting sections, can be used as discount coupons.
– Short Life, the low opportunity for attraction, poor print quality.
Magazines advertising distribution:
9 Months, Auto Trust, Arbital, ATT, Glamor, Niggas, Egg, Woman Today, Women's Journal, Health Journal, Ideal Home, Economics, Economist, Trucks, Kangaroo Hair and Beauty, Motherhood, Manager, My Baby and Me, My Child, Our Home, Program, Health Recipes, 360 Magazine, Eight Magazine, Construction Equipment, Your Business, Football – A-Specto, Amica, Auto Bild, Auto Club, Auto Motor and Sport.bg & Innovation.bg, BBC KNOWLEDGE, BBC GoodFood Bulgaria, BBC TopGear Bulgaria, BILLA – Culinarium, Biograph, Bravacasa, Bulgaria On Air The Inflight Magazine, Business Club, Business Week, Club S1, Cosmopolitan, Club Z, DiVino, ELLE, EVA, Esquire, Forbes, Glamor, GoBIO, Go Guide, Golden Pages Businesses of Bulgaria, GO ON AIR Magazine, Grazia, Harper's Bazaar, Health.com, Hello !, HiComm, Hi Drive, InGlobo, JOY, L'Europeo, LIGHT, Love Style, Fashion, Moto Club, National Geographic, National Geographic Kids, Offline Magazine, Offroad, OK !, Playboy, Progressive, Polygrafia Magazine, Sanoma, SmartApps, Story, Unique Estates, Vagabond, Voyage
Newspapers advertising distribution:
7 Day Sports, 19 Minutes, 24 Hours, 168 Hours, Alo (Sofia, Plovdiv, Bourgas, Stara Zagora, Sliven, and Yambol), Bulgaria Today, Bulgarian Farmer, Everyday, Everything About Family, Gallery, Doctor, Word, Life without Cancer, Life Today, Yellow Labor, Healthy Without Medicines, Earth, Capital, Capital Daily, Club 100, KMETA.bg, Healer, Past years, Monitor, Meridian Match, Maritsa Plovdiv, Nad55, Novinar, Politics, Retro, Struma, Blagoevgrad, TV Guide, Telegraph, Third Age, TRUD, Weekend, Hobby Farmer, Black Sea, Black Sea Lighthouse, Shaw, Euro post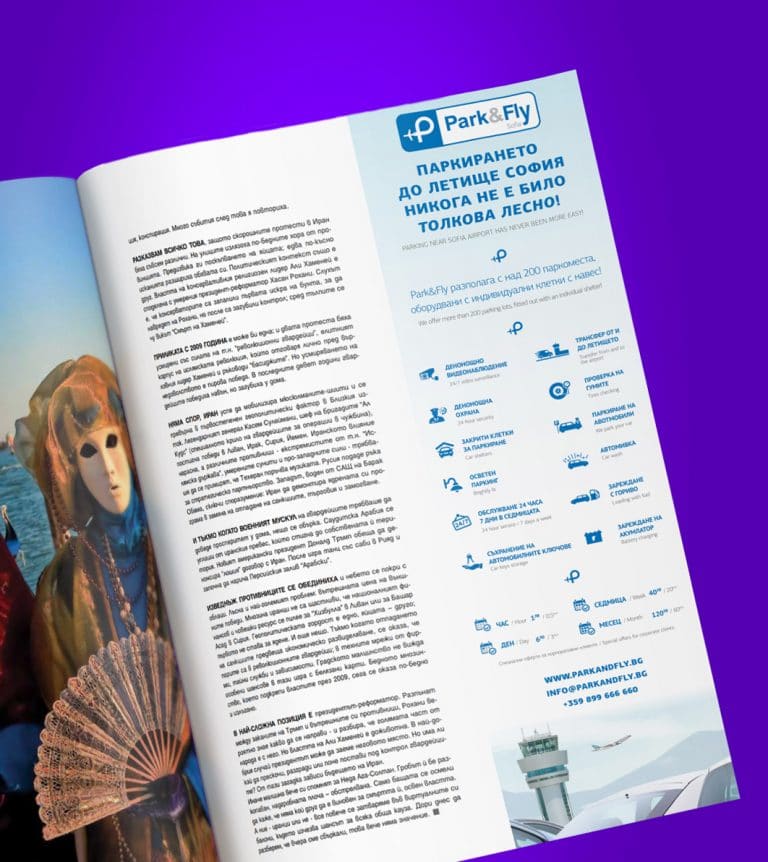 Online advertising Is one of the most powerful advertising tools. This is because everyone has access to websites with different content. 13 Media Groups and over 200 Websites in Bulgaria and abroad.
Pluses and minuses:
+ Easily attracts attention, engaging, interactive, the potential for direct sales, flexible platform.
– Limited creativity, technical limitations, few measurement techniques, limited scope.
Mobile Advertising has reached this point of importance when business growth is largely dependent on it. Your ad reaches millions of consumers daily.
Our network:
Over 40 selected mobile sites and apps.
Pluses and minuses:
+ Easily attracts attention, engaging, interactive, the potential for direct sales, flexible platform.
– Limited creativity, technical limitations, few measurement techniques, limited scope.
The advertising distribution in the cinemas allows you to advertise with video clips in a way that Standard TV ads do not allow. If the ad is properly crafted, the audience will remember it long after the end of the movie.
Cinemas list:
Arena West, Arena Mladost, Arena The Mall, Multiplexes in major cities, Cinema City, Cine Grand
IF THE IDEA IS NOT GOOD, THEN DON'T DISTRIBUTE THE AD!
Probably you know that the cost of distributing a single creative is not inexpensive, and that's why your ad should be designed so that it not only informs but also provokes the interest of the audience and encourage them to take the actions you want! In other words, the excellently crafted advertising should return your investments and bring you a profit.